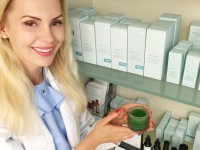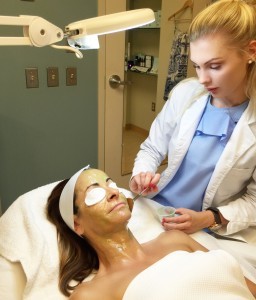 Is your skin in need of some end of summer loving? Overexposure to the sun's harmful UVA/UVB rays may have caused redness, blotchiness, dullness, tightness and dryness of your skin. SkinCueticals Phyto Corrective Masque is an intensive calming botanical masque for use at home or during a medical facial to soothe temporary skin reactivity to a sunburn, chlorine/salt water, and also post clinical procedures such as fractional resurfacing laser or IPL therapies. This intensive calming facial masque cools on contact, comforts skin sensitivity and restores natural radiance and smoothness. You will see immediate results and continued skin improvement after four weeks in suppleness, smoothness, and radiance.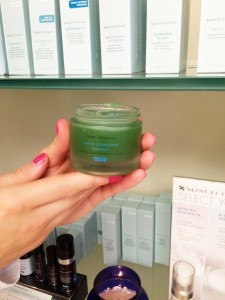 Phyto Corrective Masque contains highly concentrated botanical extracts, a calming dipeptide, and hyaluronic acid to intensively soothe and replenish temporary skin reactivity.  Phyto Corrective Masque has been clinically tested post-procedure to effectively reduce visual redness and discomfort.

This versatile botanical facial mask has multifaceted uses post temporary skin reactivity:
1. Daily: post workout, sun exposure, hot bath
2. Weekly /Seasonal: post travel, chlorine/salt water from swimming, windburn from winter activities
3. Post-procedure: post laser, extractions, IPL, and other in-office procedures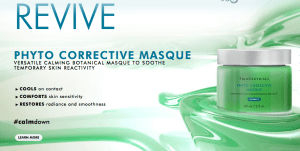 Delivers intense cooling and calming comfort to soothe heat sensitivity
Restores a hydration feeling to the skin
Regains natural radiance and smoothness
Tested effective post-procedure in reducing visual redness and discomfort
Oil-free and lightweight gel texture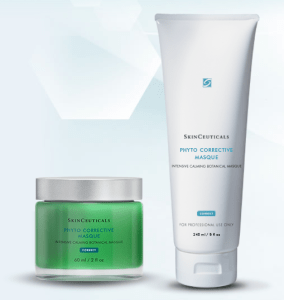 Phyto Corrective Masque ingredients:
9% Pure Active Botanicals of cucumber, thyme, and olive - soothing extracts for optimum comfort.
Calming Dipeptide to help reduce perception of heat sensitivity
Hyaluronic Acid, a natural humectant for lightweight hydration
Call 240-482-2555 for an end of summer hydration facial and Phyto Corrective Masque treatment with our medical aesthetician, Ninka!
Learn more about Ninka
Learn more about a medical facial