Skin Cancer Is On The Rise and The Most Common Form of Cancer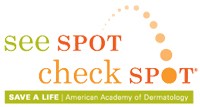 Our board-certified dermatology team specialize in the prevention, detection and removal of skin cancers through various methods depending on the type of skin cancer, the anatomic location, and the needs of the patient. Surgery to remove skin cancer is performed in the comfort of our in-office medical suites. Dermasurgeon Dr. Eric Finzi specializes in Mohs Micrographic Surgery for body areas with limited skin tissue like the nose, ears, around the eyes and lips. His training as both an artist and dermasurgeon allows him to close and repair the skin with pleasing aesthetic results and limited scarring for his patients.
Skin cancer is the most prevalent of all types of cancers. The most common forms of skin cancer are actinic keratoses (AK), basal cell carcinoma (BCC), squamous cell carcinoma (SCC), and malignant melanoma, the deadliest form. The non-surgical skin cancer treatments we use are Cryotherapy (deep freezing) for pre-cancerous lesions, Photodynamic Therapy using Levulan, and topical chemotherapy. The three surgical methods we perform to remove skin cancer are excision, physical destruction, and Mohs Micrographic Surgery.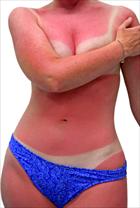 A family history of skin cancer and fair-skinned people who sunburn easily are at a much higher risk for developing skin cancer. Other less common factors include repeated medical and industrial x-ray exposure, scarring from diseases or burns, and occupational exposure to compounds such as coal tar and arsenic.
Skin Cancer Facts
More than 1 million new cases of skin cancer will be diagnosed in the United States this year making skin cancer the most common form of cancer in humans.  Excessive exposure to the sun is the single most important factor associated with the development of skin cancers.  People with fair skin are at a higher risk than dark-skinned people, and the more sun exposure they receive, the more likely they are to develop skin cancer.  Current estimates are that 1 in 5 Americans will develop skin cancer in their lifetime.
Early Skin Cancer Detection & Treatment Saves Lives
Our Board-Certified Dermatology team has seen a rise in patients with skin cancer in our practice.  Basal cell and squamous cell carcinomas are the two most common forms of skin cancer, but are easily treated if detected early.  Malignant melanoma is the most deadly of all skin cancers.  More than 75% of skin cancer deaths are from melanoma.  The five year survival rate for people whose melanoma is detected and treated before it spreads to the lymph nodes is 99%.  Unfortunately, one American dies of melanoma almost every hour (every 62 minutes), a preventable death.
Schedule your full body skin cancer screening with one of our board-certified dermatologists today!  

Sun Safety Tips
Generously apply a water-resistant broad-spectrum ultraviolet A (UVA) and ultraviolet B (UVB) sunscreen with a Sun Protection Factor (SPEW) of 30 or higher at least 30 minutes before sun exposure. Reapply frequently, especially after swimming, perspiring, or drying off with a towel. Use extra caution in the pool, on the beach, and on the ski slopes because water, sand and snow reflect UV rays, increasing your chance of getting a sunburn.
Seek shade, and when possible, avoid outdoor activities in the sun from 10 AM to 4 PM, when harmful UV rays are the strongest.
Get Vitamin D safely through a healthy diet that includes supplements.  Vitamin D supplements of 1000 units per day are recommended in lieu of direct sun exposure for 15 minutes per day.
Wear a hat with a 4-inch brim all around to protect areas often over exposed to the sun such as the neck, ears, eyes, forehead, nose, and scalp.
Wear protective clothing to cover as much skin as possible such as a long-sleeved shirt, long pants, a wide-brimmed hat and sunglasses.  Today, there are many clothing lines that have sun protective qualities built in, and there are laundry detergents you can use that wash in sun protective factors.
Use mineral-based cosmetics with built in titanium protection and lip shields with an SPF of at least 15.
Children need extra protection from the sun. One or two blistering sunburns before the age of 18 dramatically increase the risk of skin cancer. Encourage children to play in the shade, wear protective clothing and apply sunscreen regularly.
Avoid tanning beds! Ultraviolet light from tanning beds cause skin cancer and wrinkling.  If you want to look sun-kissed without UV exposure, use a sunless self-tanning cream, but continue to use sunscreen with it.
Resources:  American Academy of Dermatology, American Cancer Society, Skin Cancer Foundation