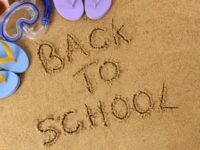 Greetings!
Summer is coming to an end, the kids are back in school, and now it's time to focus on YOU and getting your skin back in shape! This month, we are offering specials on:
Read about the specials below. Some restrictions may apply. We offer complimentary cosmetic consultations so you may ask questions and become educated about all the non-invasive treatments we offer.
Email us or call 240-482-2555 (Chevy Chase) or 301-345-7375 (Greenbelt) to make an appointment today!
The biggest challenge we face as physicians when treating patients with Ultherapy and some cosmetic procedures is pain management. We currently administer oral medications and topical numbing cream to help alleviate pain for our patients. We are thrilled to announce we now offer Pro-Nox, a 50/50 blend of nitrous oxide and oxygen so our patients can self-administer the gas while undergoing a procedure. The benefit is the gas wears off within 5 to 10 minutes without any side effects, allowing patients to drive themselves home. No one has to know!
Mark your calendars and join us on October 11th from 6:00-8:00 PM for an informative evening to learn more about Ultherapy and Pro-Nox. We will be offering deep discounts for Ultherapy AND Xeomin wrinkle reducer the night of the party for those in attendance. We will also have raffle drawings for free treatments!
You must be there to win, so RSVP today by email with "Ultherapy Party" in the subject line. Feel free to invite your friends. Kindly provide your name, guest name(s), and phone number.
No More Turkey Neck
Ultherapy counteracts the effects of time and gravity on your face, neck and décolletage skin. It is also being used off label for the abdomen, buttocks, arms and any other area that needs a skin lift. The beauty of this 60-90 minute in-office procedure is that it tightens skin and stimulates the production of new, stronger collagen. The result? A chiseled jawline and tighter better-fitting skin!
Restore Facial Fullness For a More Youthful Appearance
Purchase Two (1mL) Juvederm Family of Fillers
Receive One Area of Botox Cosmetic FREE!
$400 Value
Dermal filler wrinkle treatments are injectable gels gaining in popularity as a quick, safe, and natural-looking way to temporarily restore facial volume and fullness. As we age, collagen in the skin naturally breaks down causing unwanted wrinkles, lines and folds and an overall aged or tired-looking appearance. Dermal fillers work by rebuilding collagen and restoring fullness for a more youthful, healthy appearance. Learn more and watch a VIDEO of Dr. Angela Lotsikas treating a 60 year old patient with Juvederm and Botox Cosmetic.
Repair Summer Sun Damage With a
Medical Facial


Receive a FREE
Light Chemical Peel with Facial
$185 ($35 Savings)
A
Chemical Peel
is ideal for treating post-summer skin including hyperpigmentation, a rough texture, brown spots caused by sun-damage, fine lines and wrinkles, and it will also help superficial scarring, acne and melasma. This is a minimally invasive step to achieve healthy looking skin.
Click here
to learn more.
15% off all SkinCeuticals Products
Prevent, Protect, Correct
SkinCeuticals
advanced skincare line is backed by scientific research and proven effective. Because SkinCeuticals is medical grade, the line is exclusively sold in cosmetic and dermatology practices.
Receive 15% off products in August!

Make an Appointment for a Full Body Skin Cancer Screening TODAY!
Don't be the one! Summer is almost over and it's the perfect time for a full body skin cancer screening with a dermatologist. Skin cancer screenings saves lives. Make an appointment today!