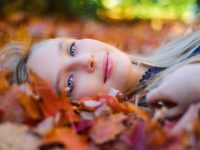 This October enjoy specials including Ultherapy, Fillers and Wrinkle Reducers for a full facial restoration without surgery!
FIRM, FILL & FINISH
Ultherapy + Fillers + Wrinkle Reducer =
Full Facial Restoration Without Surgery!
Package Combo Deal for $5,000
A modern approach to aging gracefully includes sticking to a proper diet, regular exercise, and a wellness routine to maintain a healthy mind, body and spirit. But for many people who follow a healthy lifestyle, as the years pass, what they see in the mirror does not reflect how they feel inside.
A Non-Surgical Facelift is as Easy as 1, 2, 3!
Combo Package Includes:
#1 Firm: One Ultherapy Treatment; full face & submental OR
lower face & neck, to the collarbone.
#2 Fill: Two 1 mL syringes of Juvéderm or Restylane family of fillers, excluding Voluma.
#3 Finish: Three areas of wrinkle reducer treatment of Botox Cosmetic, Dysport or Xeomin.
If you can relate, do not distress! Thanks to the latest non-surgical cosmetic technologies and injectables, our advanced-trained, board-certified dermatologists can easily restore sagging and deflated skin and reduce wrinkles with little to no downtime.
We Know What Works ~ A Combo of Treatments
We have found the most dramatic improvements by combining treatments. First, we tighten and lift the skin with a Ultherapy treatment. Four weeks later, we add injectable dermal fillers and a wrinkle reducing agent. These treatments all offer a different course of action and when combined, they work synergistically to create an aesthetically harmonious result that both works on a soft tissue and muscular level, resulting in a more youthful, refreshed look.
Call 240-482-2555 for a consultation today. Learn more and receive a customized treatment plan just for you!
A consultation fee of $150 is charged for the appointment and may be applied towards any treatment or product you chose at Chevy Chase Cosmetic Center.
Fractional Skin Resurfacing Laser
Full Face: $800
Save $100
A revolutionary technology in skin rejuvenation, the
Fractional Skin Resurfacing Laser
, treats skin tone and texture, including wrinkles, stretch marks, scars, and skin imperfections such as acne scarring, uneven skin tone, and brown spots due to sun damage. The non-invasive fractional skin resurfacing laser targets tiny micro-thermal treatment zones, penetrating deep into the dermis and leaving the surrounding skin unaffected and intact. This "fractional" treatment allows the skin to heal much faster using the body's natural healing process to create new, healthy, rejuvenated tighter tissue.
Learn more
and call 240-482-2555 for an appointment today!
Receive a FREE Full-Sized
*SkinCeuticals Product with Purchase of
Two Medical Facials OR Chemical Peel Treatments for $370
It's time to get your skin back in shape and book your post-summer
chemical peel
or
medical facial
with our licensed aesthetician
Irina
! You'll achieve better results with a treatment plus a daily skin care regimen. This month, purchase two facials or chemical peels for $370 and receive a FREE full sized
SkinCeuticals
medical grade product!
Starting in October, Irina will see patients on Thursdays from 10am to 4pm in our Chevy Chase office. Call 240-482-2555 for an appointment today!
*While supplies last; SkinCeuticals product value varies.
Call to Schedule an Appointment:
240-482-2555 (Chevy Chase)
301-345-7375 (Greenbelt)
Email: info@ChevyChaseCosmeticCenter.com
2 Convenient Locations in Maryland:
8401 Connecticut Ave., Suite 210, Chevy Chase, MD 20815
7701 Greenbelt Road, Suite 504, Greenbelt, MD 20770