Chevy Chase Cosmetic Center is offering one area of Xeomin FREE with any Ultherapy skin tightening treatment, a value of $400, during the month of February 2015!
FREE Xeomin (one area) With
All Ultherapy Treatments
$400 Value


Receive one area (up to 20 units) of Xeomin, a botulinum toxin similar to Botox Cosmetic to treat lines and wrinkles around the eyes, with the purchase of Ultherapy treatment while supplies last. Receive one area free, a $400 value, with any Ultherapy purchase!
Call 240-482-2555 for an appointment in Chevy Chase, and
301-345-7375 to make an appointment in Greenbelt, Maryland today!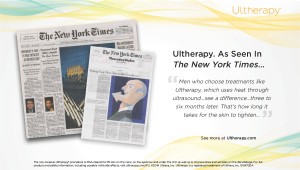 For all the latest skin news and specials, follow us on Facebook,Twitter @SkinInFocus, Google+, and Pinterest! And, if you are pleased with your service, please YELP us out by posting a positive review! 
We look forward to seeing you for all your skin care needs.
Fondly,
Your Dermatology Team