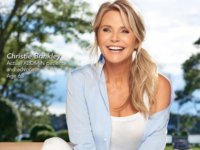 Up to $100 Off XEOMIN Wrinkle Reducer
$50 Off One Area or $100 Off Two Areas
Self-care is not selfish and caring about how you look is not superficial. If doing something about your frown lines and wrinkles will make you feel and look good, why not? It's time to X out the judgment, the labels, the doubts, and the frown lines with
XEOMIN
wrinkle reducer, an injectable treatment similar to Botox Cosmetic and Dysport. This month, receive up to a $100 discount on your XEOMIN treatment on us!
Regular price $400 for one area and $675 for two areas of Xeomin treatment. Offer valid through 2/29/20 and while supplies last.
Call 240-482-2555 (Chevy Chase. MD) or 301-345-7375 (Greenbelt, MD) for an appointment today!
$100 Off Full Face Fractional Skin Resurfacing
~ Regularly $900 per Treatment
Fractional skin resurfacing laser treatment is a proven way to help reduce wrinkles, age spots, acne scars, as well as tighten skin, improve texture and balance tone. It works by breaking up the laser energy into thousands of tiny beams to treat only a fraction of the skin in the area. This reduces downtime and allows for collagen to rebuild over time.
Learn more
As with all laser treatments, it's best done in a medical practice and in the hands of highly trained, board-certified dermatologists. Call 240-4821-2555 today!
*Full face treatment, valid through 2/29/20
$50 Off Full Face Intense Pulsed Light (IPL) Photorejuvenation Treatment ~ Regularly $450
IPL treatments technically are not lasers, but are often used to treat similar concerns as lasers, such as sun damage, acne, rosacea, and hyperpigmentation. IPL treatments, like chemical peels, are best done in the fall and winter months because laser-treated skin is hypersensitive to sun exposure.
Learn more
and call 240482-2555 today!
*Full face treatment, valid through 2/29/20
Package of 3 Chemical Peels and/or Clinical Facials for $450

~Regularly $185 per Treatment
THE Best Valentine's Day Gift To Receive ~ Glowing Skin!
Hint, or better yet, whisper in your loved one's ear and tell them what you'd really LOVE for Valentine's Day... healthy, glowing, rejuvenated skin! A
Chevy Chase Cosmetic Center Gift Certificate
can be purchased in any denomination and used towards any treatment or skin care product desired. Who needs another piece of jewelry? Healthy beautiful skin is your best accessory!
Chevy Chase Cosmetic Center
240-482-2555 (Chevy Chase office) | 301-345-7375 (Greenbelt office)
Two Convenient Washington, DC Area Locations:
8401 Connecticut Ave., Suite 210, Chevy Chase, MD 20815
7701 Greenbelt Road, Suite 504, Greenbelt, MD 20770