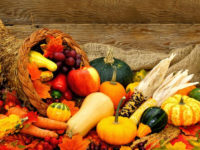 In gratitude, each month we offer special savings just for you, our online friends! Get your skin glowing in time for the holidays with these November offers to help your skin look it's very best - and for less!
See restrictions below. We offer complimentary cosmetic consultations so you may ask questions and become educated about all the non-invasive treatments we offer.
Email
us or call 240-482-2555 (Chevy Chase) or 301-345-7375 (Greenbelt) to make an appointment today!
FREE Dysport Wrinkle Reducer
1 Area, a $400 Value!
With Purchase of Any
Two 1mL Restylane Family of Fillers!
In Addition to Restoring Cheeks, Marionette Lines & Deep Folds, Restylane Lyft is Now
FDA-Approved for Rejuvenating Hands!
Watch a VIDEO of Chevy Chase Cosmetic Center Physician Assistant, Allison Wagner, PA, treating an actual 66 year old patient with
Restylane Silk
&
Dysport
:
In November, we are offering one area of FREE Dysport
wrinkle reducer, a $400 value, with the purchase of any two 1mL of Restylane family of cosmetic dermal filler treatments.
Which Restylane Filler is Right for YOU?
Restylane
- Treats nasolabial lines, deep folds, smile lines around the mouth, lips, and under eye areas.
Restylane Lyft
- Adds volume to cheeks, marionette lines, deep folds and now FDA-approved to restore the hands.
At the
Chevy Chase Cosmetic Center
, we listen carefully to our patients' desires whether it is to restore or augment a facial area. Our dermatology team will explain each type of cosmetic filler in more detail and they'll discuss which treatment options are best for your unique facial features. Our experienced and skilled injectors are board-certified dermatologists and physician assistants. They will not over fill or freeze your face. You will look like you - just a little younger and more refreshed!
Two Ways to Reduce Brown Spots, Broken Capillaries & Pigmented Skin Issues for Less!
Intense Pulsed Light (IPL) Photorejuvenation
Full Face: $400
$50 Savings!
Intense Pulsed Light (IPL) Photorejuvenation is a laser light treatment that targets pigment issues, such as brown spots, sun damage, melasma and rosacea. The bright light passes through the epidermis, drawing out the pigment producing cells and dispersing the uneven pigment. IPL Photorejuvenation can be used on the face, neck, chest, shoulders, back, arms, legs and just about anywhere else. Learn more
Purchase Two Chemical Peels ($185 per treatment)
Receive a FREE
Post Procedure PCA Skin Solution Kit
$38 Value!
Your Skin Will GLOW in Time for the Holidays!

PCA Skin chemical peels are formulated with unique ingredient blends that work with your skin to allow for comfortable treatments without sacrificing efficacy. The result is increased cell turnover and fresh, healthy skin is revealed! A
Chemical Peel
is ideal for treating post-summer skin including hyperpigmentation, a rough texture, brown spots, fine lines and wrinkles, and it will also help improve superficial scarring, acne, rosacea and melasma. This is a minimally invasive step to achieve healthy looking skin.
Click here
to learn more.
We now offer PCA Skin chemical peels and skincare products for acne and aging skin. The PCA Post-Procedure Solution Kit will help soothe, hydrate and protect skin in the days after a professional treatment. Improve treatment results with this strategically selected collection of products.
Call for an appointment with one of our licensed medical aestheticians for a Chemical Peel today!
Chevy Chase office
Call 240-482-2555
Greenbelt Office
Call 301-345-7375
Chemical Peels for Acne & More

PCA Skin has a chemical peel and cleansers to treat teen and adult acne. They're ideal for treating post-summer brown spots, melasma and other pigmented skin issues.

Make an Appointment for a Full Body Skin Cancer Screening TODAY!

Summer is over and it's the perfect time for a full body skin cancer screening with a dermatologist. Skin cancer screenings saves lives. Make an appointment today!