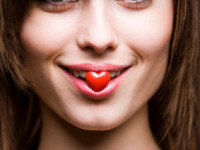 Love the Skin You're In!

Thanks to advancements in anti-aging aesthetics, it's easier than ever to have healthy, radiant, more youthful looking skin with the non-invasive procedures we offer including 
Ultherapy
 skin tightening with Ultrasound technology, Intense Pulsed Light 
IPL
 to target age spots and broken capillaries
, 
Fractional Skin Resurfacing
 laser for skin tone and texture improvement, and liquid facelifts using 
cosmetic dermal fillers
 and 
Botox Cosmetic
 to soften and fill in lines and wrinkles. Come in for a complimentary consultation with our experienced board-certified dermatologists who will help you on your path to younger looking, healthy, more vibrant skin.
February 2015 Specials
Each month we offer our online subscribers special savings on some of our popular procedures. This month, Allergan, the makers of Botox Cosmetic and Juvederm filler treatments, are offering a special 
Brilliant Distinctions Program
 REBATE for 
up to $250 off
 what is popularly called a liquid facelift treatment. Also, FREE Xeomin ($400 value) with any Ultherapy treatment and $50 off Intense Pulsed Llight (IPL) therapy..
Brilliant Savings
Rebate Program
    $50                 $150              $250
Ginny, a 60 year old patient, had four 1mL syringes of Juvederm gel and three areas of Botox Cosmetic injected for a more youthful, refreshed appearance.
 Brilliant Distinctions members may choose one of the following rebates:
 $50 OFF Botox OR Juvederm OR Voluma
$150 OFF Botox AND Juvederm OR Voluma
$250 OFF Botox AND Juvederm AND Voluma
Do people ask if you are tired or sad when you're not? It could be your aging skin at fault, causing deep circles under your eyes and loss of volume to the cheeks and folds around the smile lines. There is a quick and easy solution that is gaining in popularity to help turn your frown upside down. Known as a Liquid facelift, we use   
injectable dermal fillers
 like 
Juvederm and Voluma
 combined with a wrinkle reducing treatment like 
Botox Cosmetic
, to take five to ten years off your appearance immediately and with little to no downtime.
Receive Additional Savings with Allergan's Brilliant Distinctions Rewards Program! Sign up today and earn points towards cash savings on Botox Cosmetic, Juvederm, Voluma and Latisse eyelash thickening kits. If you are already a member and have accrued value, print your voucher and bring it in at the time of your appointment for additional savings off!!
Call 240-482-2555 for an appointment in Chevy Chase, and  
301-345-7375 to make an appointment in Greenbelt, MD today!
Wintertime is THE Perfect Time of Year
to Erase Brown Spots and Rosacea with 
Intense Pulsed Light Laser (IPL) Therapy
Laser technology has advanced greatly over the past several years and laser therapy is now used to treat everything from acne scarring and brown spots to broken capillaries and hair removal. Skin, the body's largest organ, reflects your internal health.  Creating a healthy glow to the skin, whether through laser treatments and a quality skin care regimen can help you subtly, subconsciously attract others and make you feel good about yourself.
February Special
Full Face IPL $400
Savings $50
This month, the Chevy Chase Cosmetic Center is offering $50 off one Intense Pulsed Light photorejuvenation treatment to help erase unsightly brown sun spots and rosacea, also known as broken capillaries. 
Most patients require 3-4 IPL treatments several weeks apart for optimal results. Recovery time can vary from one to three days. With that in mind, some laser treatments are better to focus on in the winter when you have the availability to recover inside without the risk of dangerous sun exposure. Make your appointment today and your skin! 
Call 240-482-2555 for an appointment in Chevy Chase, and  
301-345-7375 to make an appointment in Greenbelt, MD today!
FREE Xeomin (one area) With
All Ultherapy Treatments
$400 Value
One area of Xeomin, a botulinum toxin similar to Botox Cosmetic to treat lines and wrinkles around the eyes, with the purchase of Ultherapy treatment while supplies last. Receive one area free, a $400 value, with any Ultherapy purchase!
Call 240-482-2555
 for an appointment in Chevy Chase, and
301-345-7375 to make an appointment in Greenbelt, Maryland today!
We look forward to seeing you in 2015 for all your skin care needs.
Fondly,
Your Dermatology Team